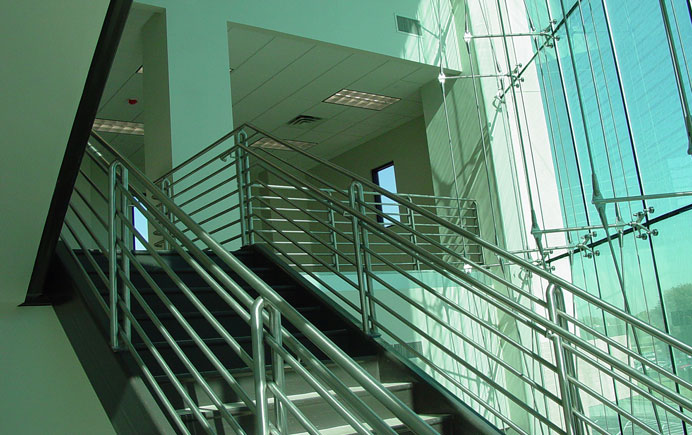 Location: Mesquite, TX
Completion Date: February 2005
Construction Cost: $6 million
Size/Scope: 22,000 SF
Services Delivered: Architecture, Interior Design
Project Type: Renovation & Addition
Firm's Role: Architect of Record
McAfee3 has built a long-term relationship with the nation's second-largest community college district. Accommodating 146,000 students, DCCCD is comprised of 10 campuses totaling 1,500 acres and four million SF of facilities. McAfee3 designed a 22,000 SF science building on the campus of Eastfield Community College in Mesquite. This new Science Building is comprised of chemistry and biology science labs, with anatomy and microbiology labs and a conference center for campus activities. After the science department moved into the new building, which McAfee3 designed, and then renovated 13,000 SF of existing labs in Building C. Redesign included a new geology physics lab, computer classrooms, and faculty offices for the math and science divisions.
Also a part of this project was the addition and renovation of locker rooms, weight room, classrooms, updated furniture, fixtures and equipment and a new single point of entry into the Physical Education building.