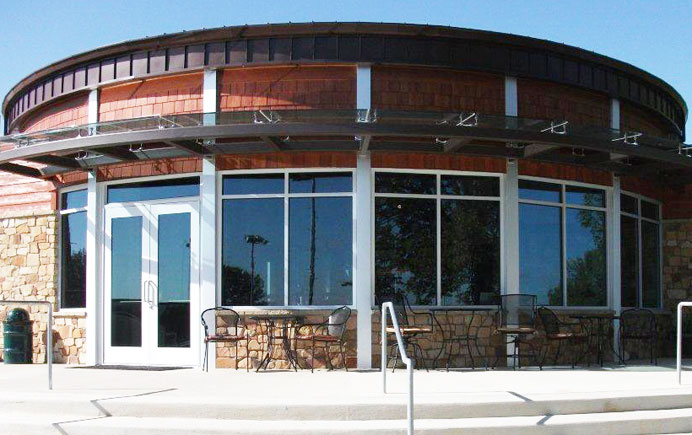 Location: Dallas, TX
End Date: June 2012
Project Size: 2500sqft. / $750,000.00
Firm's Role: Architect of Record
The City of Dallas Parks and Recreation Department is building a new pro-shop for the Samuell-Grand Tennis Center. This facility is approximately 2500 square feet and contains restrooms, office space, storage, retail space and areas for vending and small group discussion. The orientation of the building allows for day lighting opportunities to the northeast, and southwest. The interior circulation is centralized around the front desk.
The Northeast windows look out onto the neighboring courts and the Southwest windows look toward the parking lot, teaching court and entry to the tennis center. We created a garden entry and courtyard area with the remaining area of Court 14. The center is the equivalent of two courts or 13,200 sq.ft. The building itself is 2251 sq.ft.